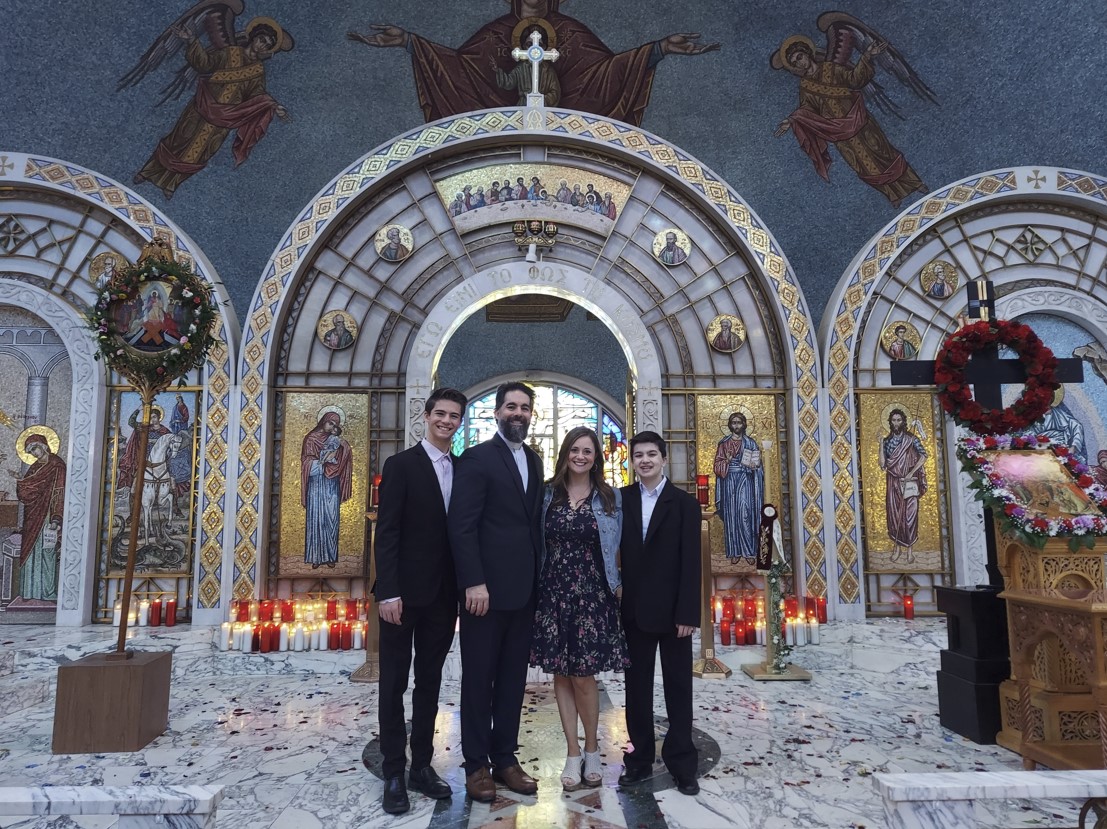 Father Demetrios Costarakis is the sixth generation of priests in his family. He was born in New York yet was raised his entire life in San Bernardino, California.
During his time at Hellenic College Holy Cross, he held leadership positions at various summer camps (St. Sophia Camp, San Bernardino, CA; St. Nicholas Ranch, Fresno, CA; Camp Axios, San Bernardino, CA; Metropolis of Boston Camp, Contoocook, NH) and was the director of the Metropolis of Boston Youth and Young Adult Basketball Leagues. Fr. Demetri graduated from Hellenic College in 2000 and from Holy Cross Seminary in the fall of 2003.
After graduation he served as the pastoral assistant/youth advisor at the St. Demetrios Greek Orthodox Church in Weston, Massachusetts.
He was Ordained a Deacon on January 23, 2005, and a Presbyter on February 20, 2005. He continued to serve as the Assistant Priest at St. Demetrios until he was assigned as the Presiding Priest at the Transfiguration Church in Lowell, Massachusetts in January 2006.
In November of 2008 he was assigned to the Parish Family of St. Nicholas in Lexington, Massachusetts where he served as the Presiding Priest for 13 years.
On September 15, 2022, His Eminence Metropolitan Methodios assigned him to serve here as the Presiding Priest and Dean.
Fr. Demetri and his wife Gloria have two boys.