Serving the Community
We are dedicated to the well-being of our members and our community
Welcome
Saint George Greek Orthodox Cathedral is a parish established for the service and worship of Almighty God, following Jesus Christ, through the guidance of the Holy Spirit.  We are dedicated to the continuation of the ministry of Salvation, of Our Lord God and Savior Jesus Christ, through the proclaiming, living, and teaching of the Holy Scriptures, through Baptism and the Sacraments of the One Holy, Catholic, and Apostolic Church, through loving service to God and His people.
In our diverse and growing Cathedral Community all are welcome!  Every Orthodox Christian who believes and receives Jesus Christ is enabled to grow through the Sacramental life of the Church.  Our beloved Cathedral Community provides a loving and caring environment for you and your family, to allow you to grow in the Faith through Worship, Service, Witness, and Fellowship.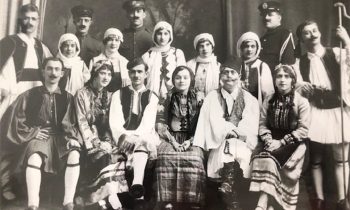 The St George Memory project recently received a donation of $1000 from Christine Nassikas and William Nassikas in memory of "The Nassikas Family". Thank you, Christine and brother William, for your generous donation! Thank you to Tim and Vangie...
read more
St. George Greek oRthodox Cathedral
Manchester NH
Feel free to contact us anytime through the website or by calling 603-622-9113.  We look forward to having you as part of our community!
Contact Us