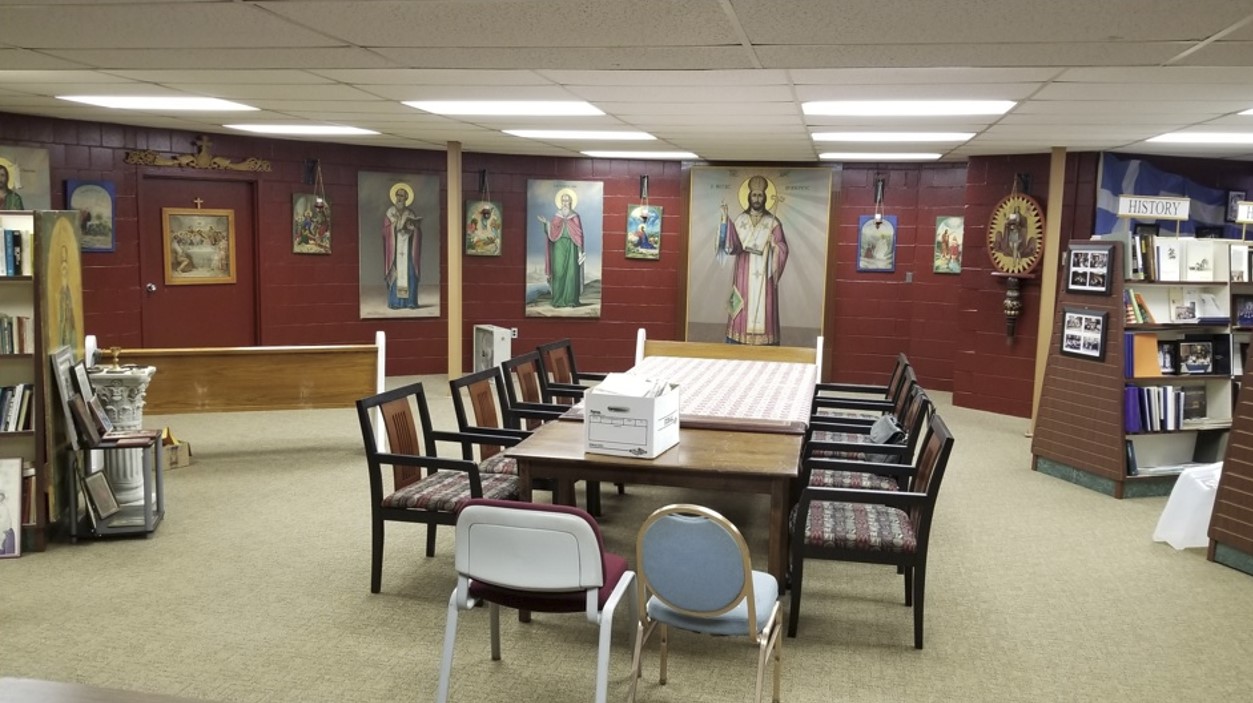 One of the most important things for our church is the preservation of our history.  Connecting ourselves and our children to our history is one of the ways that we strengthen the understanding and continuance of our traditions.
Some years ago, a library space was established at the ground level of the cathedral.  The library houses historical materials of the St George Greek Orthodox Cathedral and its community.  Included are Greek Orthodox and cultural books, newspapers, periodicals, church bulletins, community photographs, journals and membership files from various church organizations.  The library also contains historical icons and church artifacts, as well as folk costumes and memorabilia.  There are boxes of donated material which have yet to be unpacked.
The St George Memory project will catalog current holdings and organize them for easy access.  Another component of the project is to interview senior members 75+ years of age.  Interviews will be summarized for future access.   When inviting the senior members in for their interview, we would also invite their families and children to see and participate in the process.
Upon completion of the St. George Memory project, the library will serve as a resource to all generations of the St. George community.
Donations may be made securely online by visiting the Cathedral's website and using the donate button.  Checks should be made out to "St George Greek Orthodox Cathedral".  In both options, please indicate that your donation is for the Library Fund.  If desired, donations may be made in honor of or in memory of someone.
Respectfully,
Meleti Pouliopoulos, Founder and President of Greek Cultural Resources
Phil Liakos, Education Committee Chair, St. George Greek Orthodox Cathedral
St. George Memory  – See the Latest Updates: